I was just a few days shy of my 19th birthday and my second year in design school when I decided to start AndFarAway. It was 2004.
Being the smart-ass nerd I've always been, I thought I knew most of what I should know about branding and design. In reality, I had just started learning how to use Photoshop, and all I knew about branding was from the vast amount of random and completely irrelevant reading I did.
I knew one thing though, as I sat and looked at Blogger's "Upload Profile Picture" field on the "Start a Blog!" page: I had to choose my profile picture wisely, and I couldn't just add a random one. I had a feeling I will be stuck with whatever I chose forever, because that's how brands work.
Thank goodness I knew that much at least.
That week, I used a paper and a pen to decide on what I wanted my blog's brand to be. I had initially meant to blog anonymously, so I couldn't use a picture of myself. I wanted a very specific object with a specific color, something that anyone could recognize and remember. I wanted the object to be unique but generic at the same time. It also had to be something long term, that I wasn't going to grow out of in a couple of years. I ended up with a list of things I could use as a brand:
- A hot water bag, known in Arabic as "Erbeh", because I wanted my blog to be my therapy

- A black pencil, because I was in art school, and I thought I was going to grow up to be an artist (of course!)

– A picture of Amman, because I had just moved to Amman and I was exploring the city a lot
– A camera silhouette, because I loved taking pictures and I thought I was SO GOOD at it
The last item on my list of potential blog brands was what I ended up going with: shoes, as a tribute to one of my favorite lines from one of my favorite authors, J. R. R. Tolkien, in one of my favorite books, The Lord of the Rings: "All that is gold does not glitter, not all those who wander are lost."
Shoes, wandering machines. They may not glitter, but they get you places. My shoes were helping me discover my new city. They were my companion in my own personal coming-of-age journey. Plus, I had already decided to call my blog "AndFarAway", as a tribute to one of my favorite bands, Led Zeppelin, who have a song called "Over the Hills and Far Away", also as a tribute to Tolkien. A lot of tributes, as you can see :)
Hard to believe now, but Converse hadn't yet made the comeback to mainstream "coolness" in 2004. Converse was grunge, it was underground, and it was vintage in a time when blingy hip hop was mainstream. It was Kurt Cobain, it was Eddy Vedder, it was Green Day.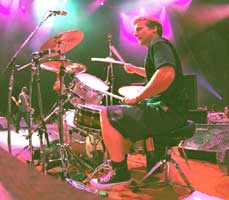 It was PERFECT for my new brand.
I know, that's a lot of thinking for someone who had just turned 19. I told you I was a smart ass.
I found a picture of a red Converse, I uploaded it, and I published my first blog. This is what it looked like: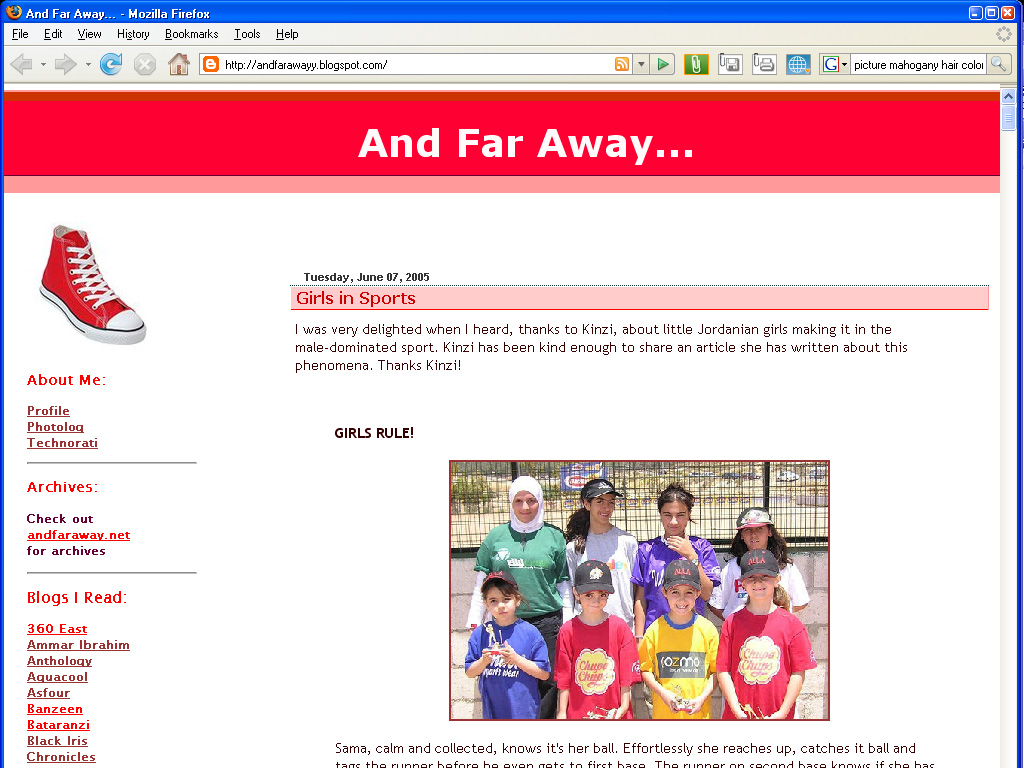 Not much of a design, as you can see. I just used the shoes as a profile picture. At that point, I was new to Jordan and I wasn't yet aware of the general perception of shoes as being something dirty, insulting, and offensive. It was years later that I realized that people thought it was funny that I used a pair of shoes as my profile picture, and that I was referred to as "Em Boat" (Mother of the Shoe) by readers who did not know me personally.
As the years passed, I got better at design, and my brand evolved.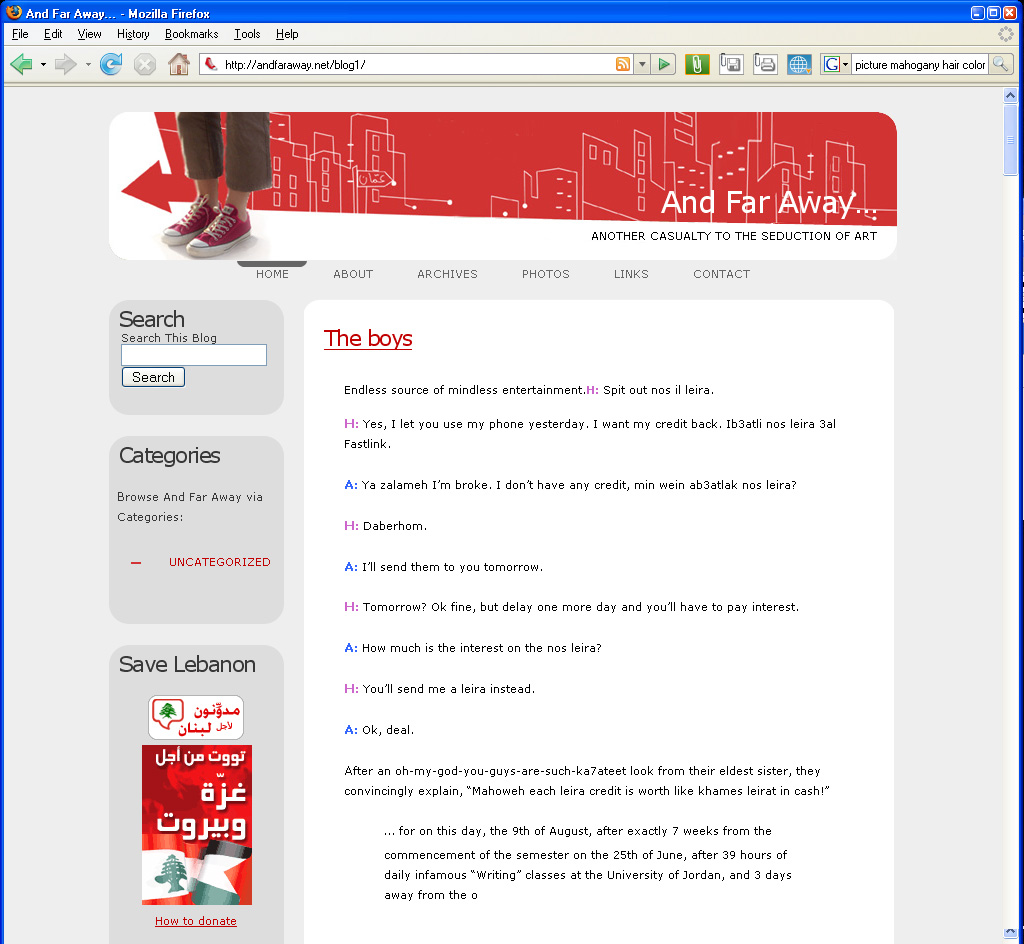 Its been 11 years now and my brand is still the red Converse. Random people are very likely to stop me and ask me if I'm the blogger if I'm wearing my red Chucks, and not as likely if I'm not. I use them as an image on everything, from my personal business cards to my CV. They are my canvas, my identity, my self-portrait.
Today, I received a package from Converse Amman: a shiny, bright white, new pair of Chuck Taylors. They came with an invitation to "leave my mark" and "express myself" by customizing them.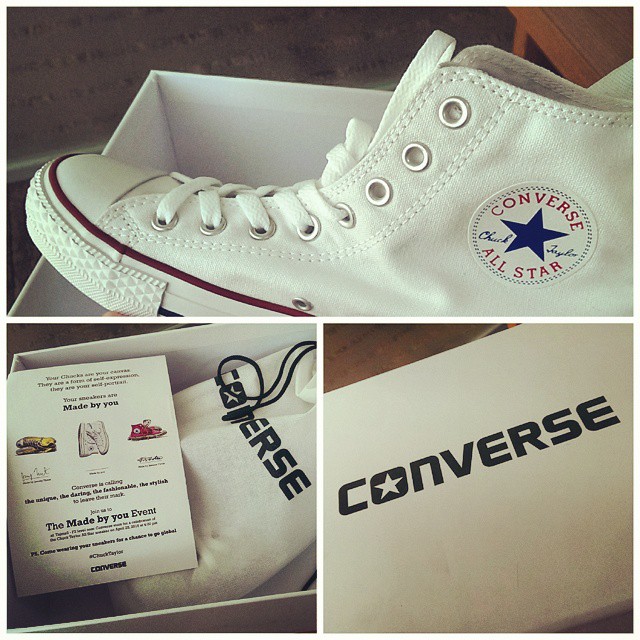 I will do that, of course, because I love scribbling.
But my real self-portrait is my first ever pair of red Chuck Taylor's, which I still wear occasionally. I wore them every day for many, many years. They're ripped in several places, and have green paint that never washed off from my graduation project. I scribbled over them once when I was bored at Syntax. They took me places around the globe, and they were my steady partner across different events in my life, pecan-picking seasons, winters and summers.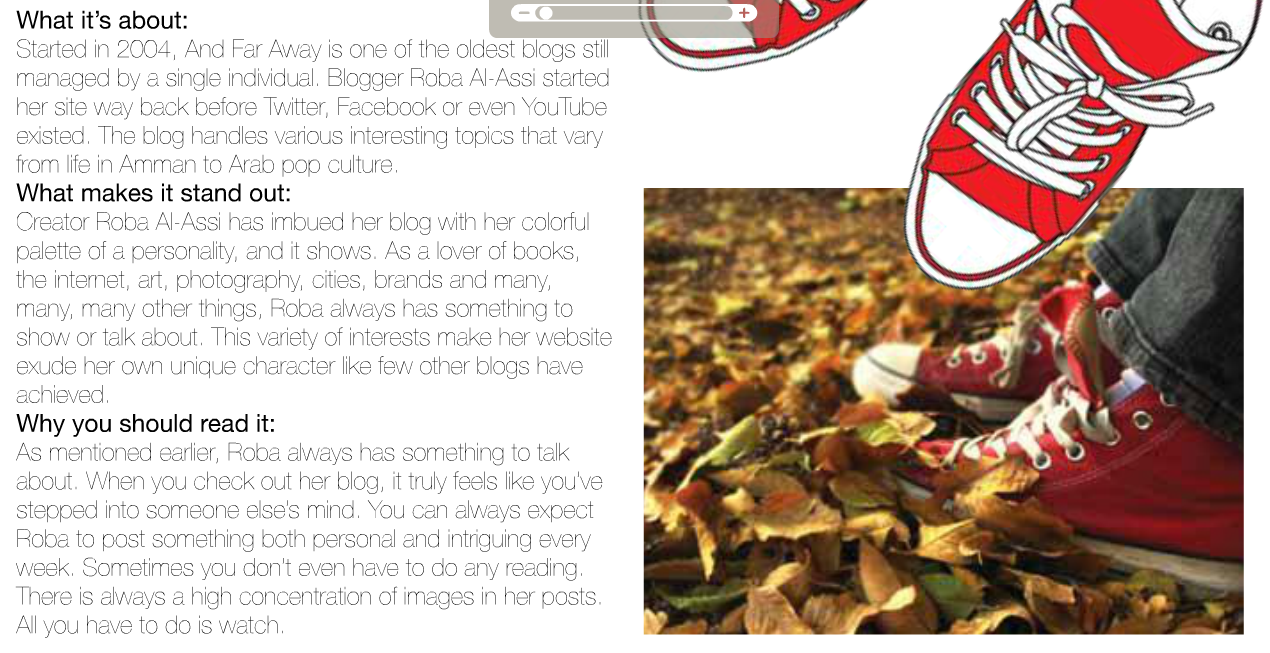 Here's what I'm thinking: How can anyone get so emotional over a pair of shoes?
Well, whatever.
Converse are having an event on April 25 and 6:30PM, at Taj. It's an open invitation.