No spoilers.
1. In the past ten years of this blog's existence, I've reviewed less than a dozen movies.
2. More often than not, the movies I've reviewed are based on books I love that were adapted into Hollywood blockbusters.
3. Most readers would tell you that movie adaptations almost never compare to the books. I say "almost" because of only one movie: The Lord of the Rings. That one did indeed compare to the book, thank you, Peter Jackson.
4. Yesterday, we watched "Interstellar". I went because my friends were going. They were going because they like Christoper Nolan and Matthew McConaughey. I had no idea who either of these two people were, and I wasn't excited. After all, the movie wasn't based on a book I know.
5. To my super-pleasant surprise, it was a science-fiction movie with some really good sci-fi. The plot is so Arthur C. Clarke, excluding necessary Hollywood-style bullshit about love and betrayal.
6. I've been obsessed with NASA imagery for years. Seeing it "in action" is just breathtaking. Just that shot of Saturn makes me want to go to the IMAX theatre again today.
7. Watch it. Space is an amazing, beautiful thing.
8. The science in it is science FICTION, but the plot is clever. Take it from someone who has read hundreds of sci-fi books.
9. I love how they explained tesseracts in the same way that Madeleine L'Engle did in "A Wrinkle in Time".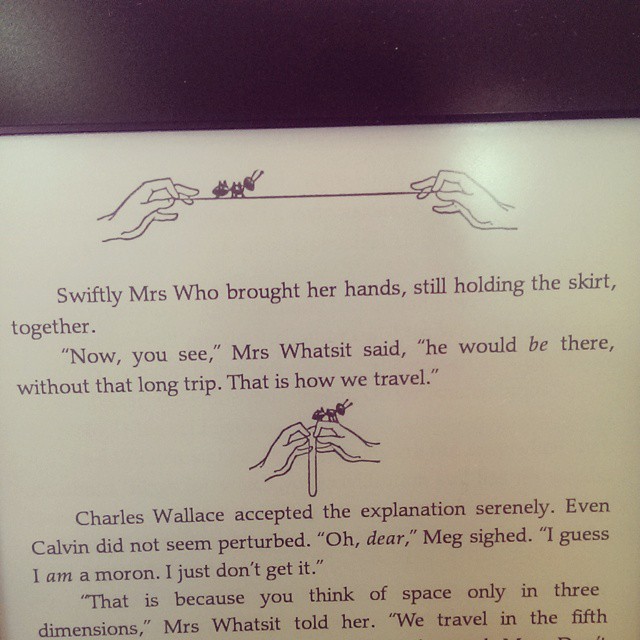 I will proceed to bombard you with beautiful GIFs from the movie:
Saturn from Cassini: