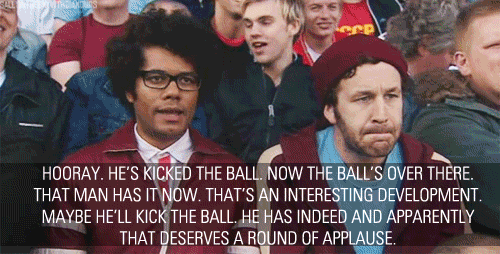 Whole clip on BoingBoing
4 Comments »
Ehab

You must be suffering these days :)

haitham

haha
I got over it a while ago and now I am -totally- on the other side!

My response now is: "nOW, I am a practitioner not a viewer" :)

Haitham, did I ever tell you how awesome you are? Seriously. Your engagement on the blog means the world to me :)

haitham

Oh thx for saying that Roba. Blv me it is for the awesome content u provide us with.

There r plenty of great blogs out there but yrs simply makes us want to comment, not just view, smile, and learn from it.
RSS feed for comments on this post · TrackBack URI
Leave a Comment