Shit, AndFarAway has now been around for nine years.
NINE FREAKIN' YEARS.
You know what that means? It means that this blog is older than YouTube, Facebook, and Twitter. It means that when it saw the light of the day, George Bush was still not re-elected as president, and Saddam Hussein was alive. The Amman bombings still hadn't happened so you weren't getting frisked at every hotel, mall, and restaurant.
It doesn't end there. Get this: 1 gigabyte SD cards were yet to be invented when I created AndFarAway. I'VE BEEN BLOGGING FOR LONGER THAN ONE GIGABYTE SD CARDS HAVE BEEN AROUND. Get that? You have 15GB in your Gmail account now, and you can get TERRABYTES OF SPACE for just a few bucks. This is very, very important, and it still blows my mind. Space was so hard to come by in 2004, and I had to be very resourceful to add 35kb images to AndFarAway.
Nine years.
In 2004 when I started this blog, I was in the summer semester of my first year as a college student. It was a world where wi-fi was hard to come by, where Bakehouse still only had two tables, where Amman didn't have any malls yet, and where smartphones didn't exist. I was young, my father was alive, life was simpler.
Oh, how we have grown.
This was me around the same week I started AndFarAway: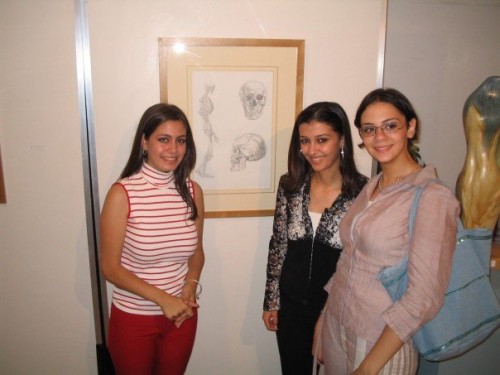 AndFarAway is now 8
Seven Years Together, You and I
Anniversary Number 3
And Now We Turn Two
The Anniversary Post