Koreans lead a very contemporary lifestyle, much more modern and comfortable than our own. They do not wear their traditional outfits nor live in traditional houses. Aside from Hangul typography all over the city, you would think you are in New York or London while in Seoul.
Fortunately though, Koreans are very big on preserving their cultural experiences for future generations, and I was lucky to experience it. I am a serious tourist in these pictures, poses and all. But it is fun being a tourist, especially in a country where you would never ever pass for a native :)

The Koreans and the Arabs rub shoulders in traditional Korean clothing.

Learning how to drink tea the Korean way.

My new Korean friends and I in their traditional outfits.

Jordanian blogger Jazarah and I posing in Korean outfits. As you can see, the clothes weren't designed for a guy his size, hehe.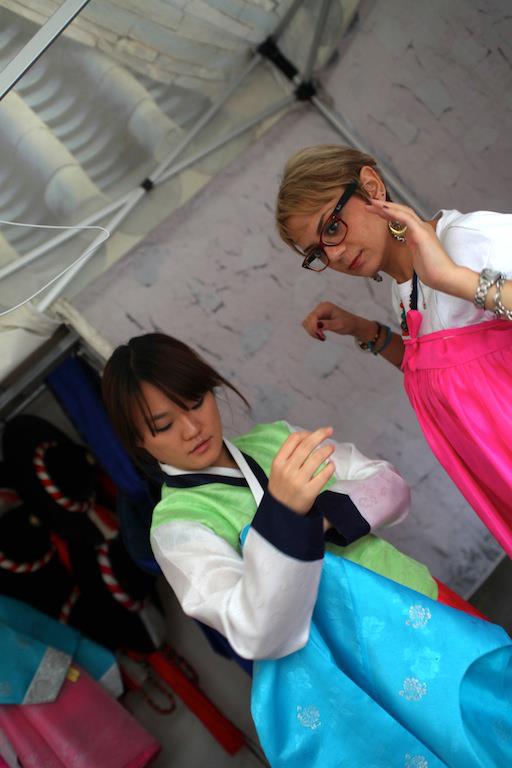 [Picture by Abchiche Samir]
As you can see, I really enjoyed trying on the clothes.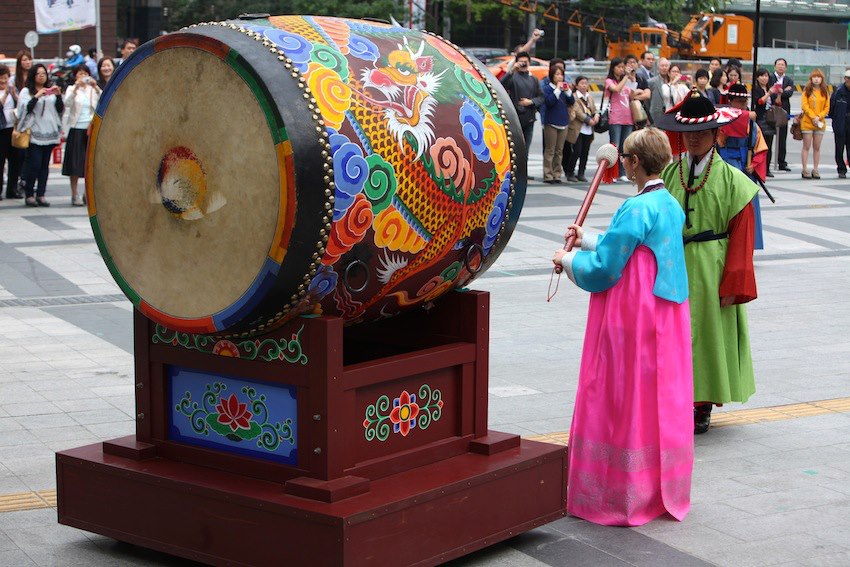 [Picture by Abchiche Samir]
Taking part in guard ceremony, among an audience of too many people. Apparently, I didn't hit the drums hard enough. Oops.

[Picture by Abchiche Samir]
Learning how to make Korean-style pottery, but as you can see, it is hard to get a bunch of tech-lovers away from their cameras.

Posing in front of a traditional mud house.

Korean street food is fantastic!

In a different type of dress.

Traditional Korean musicians.

Korean pottery master.

Print of tiger pasted outside home keeps evil away.

We learned how to make prints like the one of the tiger above.
After serving as a judge in Samsung's WOW Traveler MENA competition, I packed a small bag, a camera, my phone, and then boarded a plane to Seoul, the capital of South Korea and the HQ of Samsung. Here are the posts on the trip:
On Falling in Love with South Korea