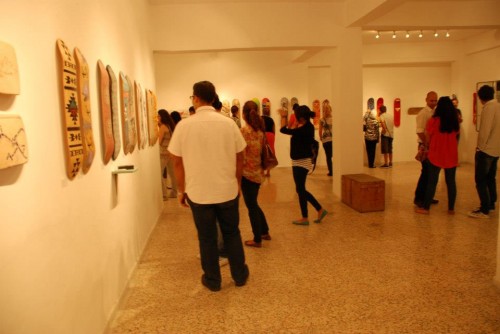 While the Jordanian art scene still has a long way to go to catch up with the bubbling passion happening in the music industry, there are a few art events every now and then that make you feel like not all hope is lost for culture in the kingdom.
One such event is Space on Board, which opened this Saturday at The Studio. A collaboration between 27 young Jordanian artists and Philadelphia Skateboards, the result was 54 reinterpreted skateboards lining the walls of the gallery.
The exhibition is on till the 14th, and I very much recommend that you check it out.

Mothanna Hussein

Hussein Azaat

Faridon Abida

Noor Sawalha

Ahmad Sabbagh

Ali Masri

Wafaa Salameh

Tarek Khateeb

Hadi Aladdein