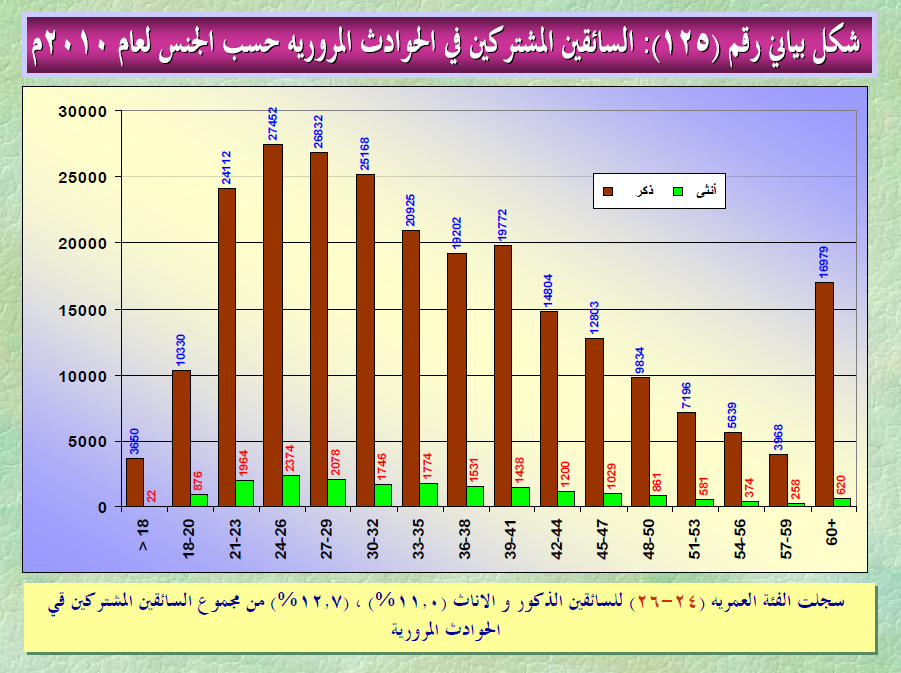 People who brush off idiocy on the streets with "Ah, but women can't drive."
Not only is it offensive, sexist, stereotypical, and stupid, it is also completely and utterly wrong.
Here's a statistical paper on traffic accidents in Jordan from the Traffic Department: http://www.traffic.psd.gov.jo/images/docs/0186.pdf.

As you can see, women do not cause accidents in Jordan, when compared to the arrogance of men.
And no, it isn't funny at all. Jordan has very high fatal accident rates. Every 13 hours, a person dies from an accident.
When YOU point out to the wrong reason, you are encouraging idiots to drive badly by blaming the problem on the victim. So, every time you are "joke" about women not driving, you're probably killing someone by inflating an idiot's ego and your own.
But, the point is, even if there are less female drivers, that doesn't change the fact that you simply cannot say that "Women are bad drivers" or that "Most accidents happen because of women", as if you look at the detailed PDF, it goes very much into depth over cause of accidents as well.
That basically means: the women next to you isn't likely to cause the accident. It's you. Cause you're arrogant. And stupid. And sexist.
In terms of not knowing ratio as I wasn't able to find stats on number of female drivers and time spent on the road (excellent debate point, by the way), please read this thread: http://www.facebook.com/photo.php?fbid=10150965329138978&set=a.139428193977.110268.517138977&type=1