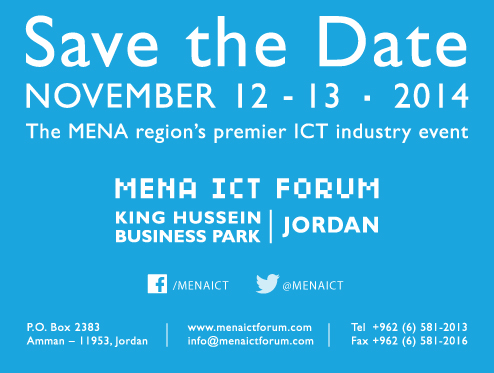 AndFarAway is excited to be an official media partner with the MENA ICT Forum for 2014.
The MENA ICT Forum is the MENA region's premier biennial ICT industry event, held in Jordan, under the Royal Patronage of His Majesty King Abdullah II. The forum showcases the entire MENA region's ICT success stories, and discusses latest trends, opportunities and future outlook.
Speakers include Francis Barel from PayPal, John Davies from Intel, and Duncan Mitchell from CISCO. You can view full list of speakers and agenda here.
You can register for the forum here.
Here are things you need to know about Jordan's ICT sector: